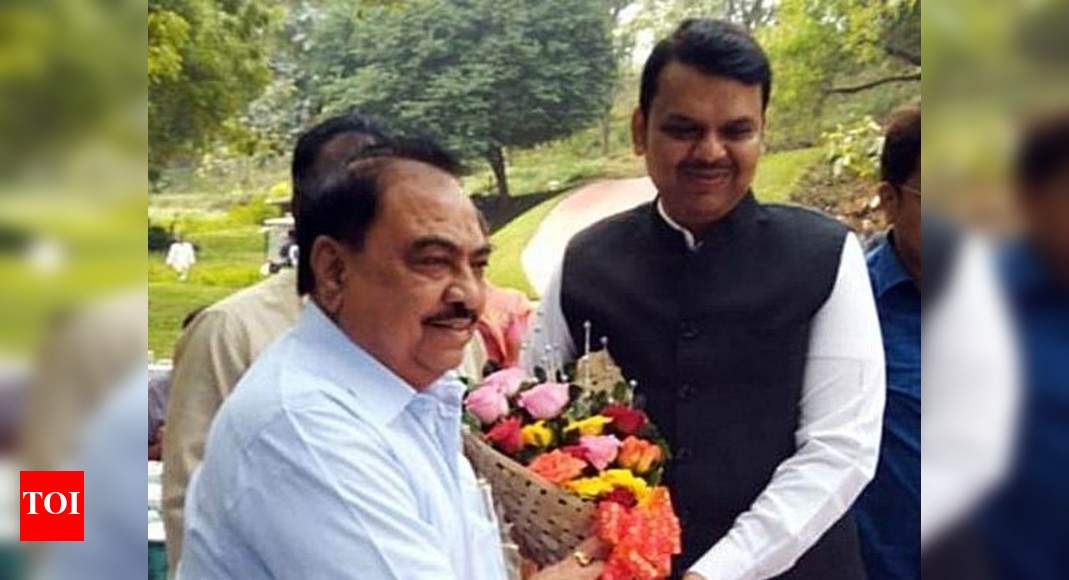 MUMBAI: In a jolt to the BJP in Maharashtra, veteran leader Eknath Khadse on Wednesday announced quitting the party and is all set to join the NCP on Friday. "Khadse will join NCP in presence of Sharad Pawar along with few other BJP functionaries from north Maharashtra," state NCP president Jayant Patil said.
Khadse (68) had resigned from the Devendra Fadnavis-led state cabinet in June 2016 on charges of corruption. It was alleged that Khadse had misused his office for allotment of MIDC land to his wife and son-in-law. The former BJP MLA blamed ex-CM Devendra Fadnavis and BJP leader from north Maharashtra Girish Mahajan for his decision to leave the party.
"Fadnavis and Mahajan were drafting a strategy to politically destroy me. I was made to sit at the Anti-Corruption Bureau's office for hours though there was no criminal case against me," he alleged. Fadnavis termed Khadse's decision "unfortunate" and said, "His claim that I destroyed his career is only half-truth."
Khadse claimed that all cases of corruption against him and charges of a nexus with gangster Dawood Ibrahim were fabricated for political reasons. "These cases failed before court," he said. After his exit from the BJP-led cabinet, he was denied nomination for the 2019 assembly elections. He had then expected to be nominated to the Rajya Sabha or legislative council or appointed as a governor. "When I was not considered for any of these, it was clear that I was not required in the party," he said.