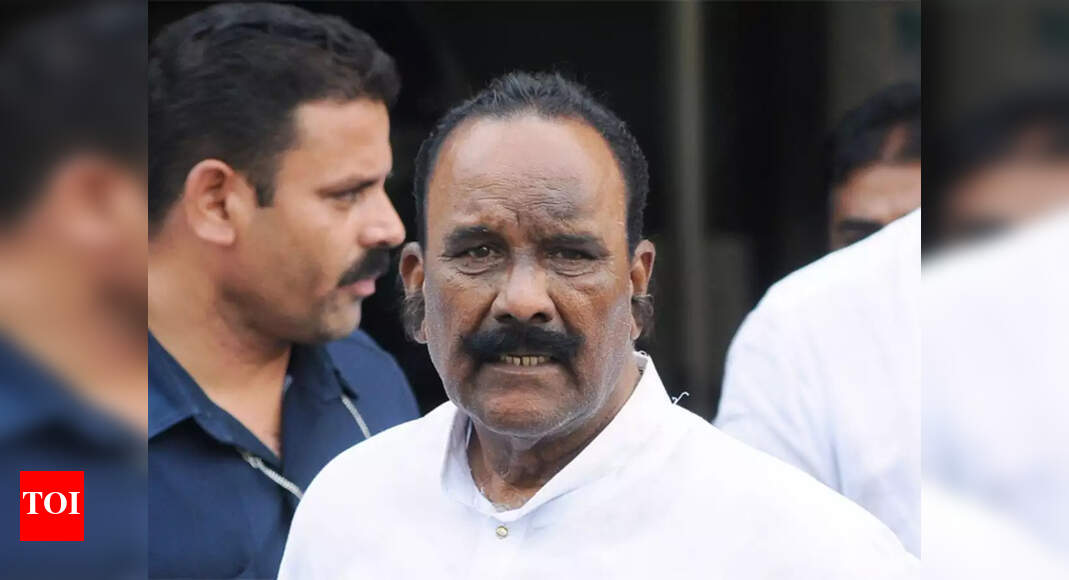 HYDERABAD: Former Telangana home minister and senior TRS leader Nayini Narsimha Reddy passed away at a private corporate hospital in the wee hours of Thursday. He was 76. Nayani Narasimha Reddy, who had tested positive for Covid 19 last month, admitted to a private hospital for health complications post recovery from the infection, died while undergoing treatment.
Narasimha Reddy began his career as a trade union leader and was active in HMT, RTC and several other trade unions. He served as MLA from Musheerabad assembly constituency thrice (once as Janata party MLA) and was Member of Legislative Council (MLC) under governor's quota till recently.
He participated in Telangana statehood movement and fought along with TRS president KCR.
He served as minister both in YS Rajasekhar Reddy's cabinet (2004-2006) in the united AP and home minister from 2014 to 2018 in Telangana state. He was the first home minister of Telangana. He took charge of portfolios including prisons, fire services, sainik welfare, labour and employment.
Chief minister K Chandrashekhar Rao has expressed shock over his demise. The CM recalled his association with Narasimha Reddy during the Telangana separate statehood movement and in the state government. The CM has conveyed his condolences to members of the bereaved family. He also instructed the chief secretary Somesh Kumar to arrange for the last rites to the departed leader with official honours.